Did you know you are part of an exciting evolution? By 2040, half of all passenger vehicles on the market are expected to be electric! (Bloomberg) Along with that, other applications powered by lithium-ion batteries are on the rise, like energy storage, solar energy systems and data storage. So buckle up, because battery-driven technology is only just beginning to boom.
Obviously, this evolution opens up many opportunities. But as a producer or importer, you know that working with batteries is not without challenges, especially in the end-of-life stage. 'Handle with care' is the message when it comes to collection, transportation, dismantling and recycling of lithium-ion batteries.

Furthermore, you need to comply with a host of regulations. And if your company's activities are spread across different countries, you're expected to learn about the local legislation as well.
With Reneos, we want to ease that burden. That's why five European market leaders in battery collection and recycling decided to work together. With combined forces, we set up a user-friendly platform to take care of your battery collection and recycling in one place, even if your business is spread across different countries.

Let's now take a look at 7 challenges you encounter with end-of-life EV batteries, and the solutions we propose to make your life easier.
No time to read the full article? Or do you wish to discuss your unique situation with one of our experts? Contact us now.
The 7 collection and recycling challenges Reneos can help you with
1. Reneos takes care of your compliance issues
Your challenge: Batteries come with a 'take-back obligation' and other complex regulations.
If you put batteries on the market, sooner or later you will be confronted with all the complexities that surround them. Your take-back obligation is only one of the conundrums you need to deal with as a producer or importer. Legal compliance gets even more complicated when your business is located in more than one place, as the rules and regulations can be different for every country or region.
At Reneos, we believe that your time is better spent focusing on your core business. Therefore, we are happy to take care of all your compliance issues, even when your activities are spread across international borders.
2. Reneos collects your end-of-life Li-ion batteries
Your challenge: Used batteries require specialised waste solutions
You can't use regular waste systems to dispose of used Li-ion batteries. They must be handled with the utmost care from collection to recycling. So what are you supposed to do with your end-of-life batteries?
We have created an online platform to make the collection process simple and carefree. All you need to do is register on reneos.eu and organize your battery pick-up. Our local Reneos partners will collect your batteries, wherever you are in Europe. Each battery is traceable with a track & trace system.
3. Reneos ensures safe transport for your end-of-life battery cells
Your challenge: Discarded battery cells require a specialised method of transportation
Moving end-of-life lithium-ion cells requires careful planning and handling. Before you can load them onto a truck, the batteries need to be diagnosed. Are they critical or non-critical? Are they damaged or not? To ensure secure transport, all cells need to be professionally sorted and handled.
Our Reneos battery experts are happy to assist you in sorting and packing all of your discarded batteries correctly for safe transportation.
4. Reneos stores your discarded batteries safely
Your challenge: Storing battery cells is not without risks
Sometimes you need to temporarily store Li-ion cells. Since movement or transportation can provoke reactions, this process calls for a specialist's touch.
Our Reneos battery experts will make sure that every batch is stored correctly, to eliminate all risks.
5. Reneos can ship end-of-life Li-ion batteries to a specific location for reuse or repurpose
Your challenge: Reusing or repurposing lithium-ion batteries
If you have decided to reuse the battery or its components, we can organize the shipments all over Europe to one specific location..
6. Reneos can support your second life program for your discarded battery cells
Your challenge: Do you have a second life application?
Just because EV batteries have fulfilled their initial duty, doesn't mean they are at the end of their entire life cycle. Most of them can find a new purpose. Whether it is within your own company or elsewhere, we support your second life application for your cells by shipping the battery to the right location.
7. Reneos recycles your batteries
Your challenge: Different battery components require specific recycling
Most battery components can be recycled. Thanks to Reneos you have access to a specialised recycling technique for each battery (pyrometallurgical, mechanical, hydrometallurgical, hybrid…), ensuring optimal recovery of the raw materials.
After collection, Reneos takes your used batteries to a certified recycling expert, who knows how to extract the different components in the most efficient way. After extraction, the substances are refined to find their new purpose.
Our commitment: Our high-voltage experts guarantee the greatest efficiency in EV battery recycling.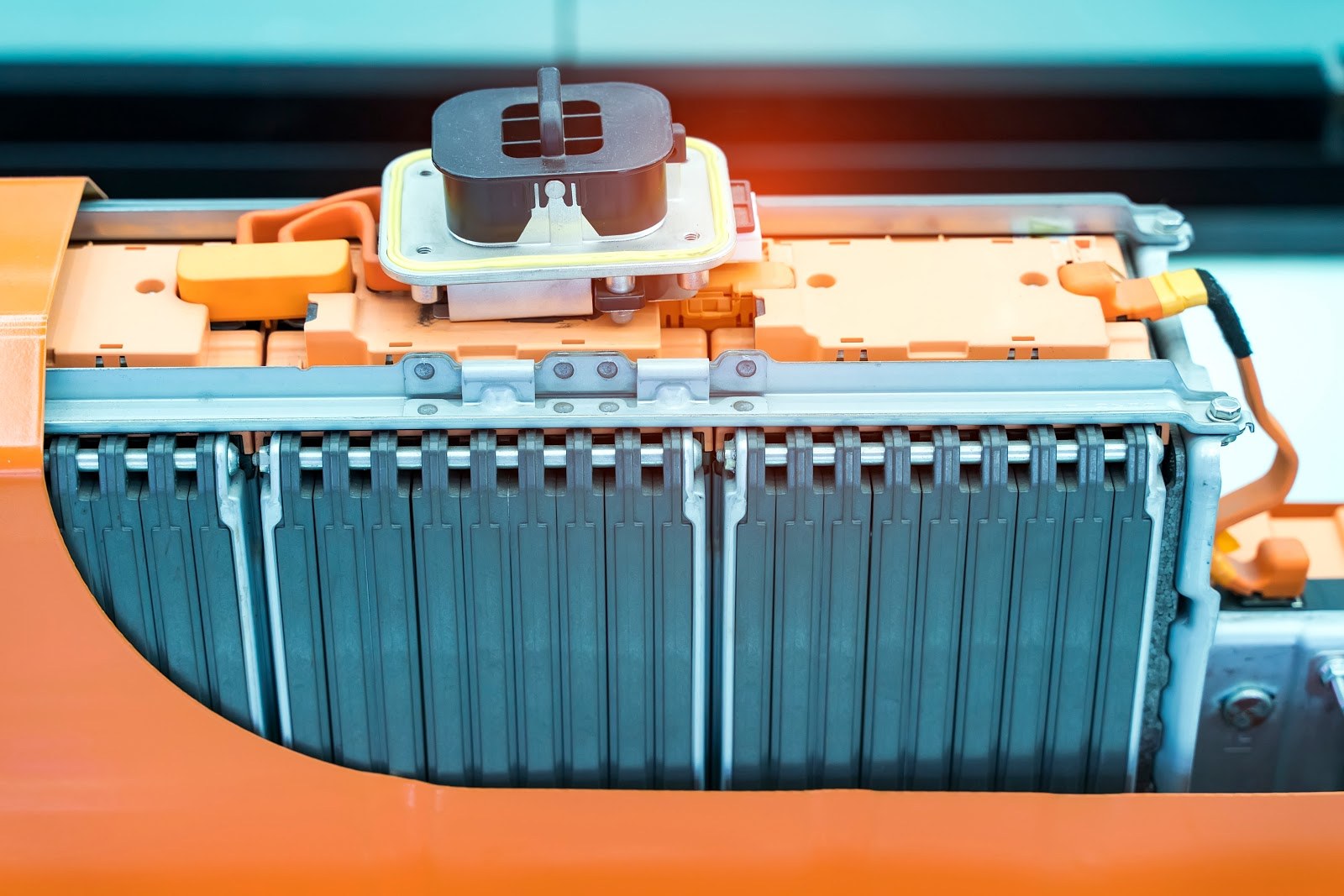 Reneos tailors to your needs
How can Reneos support your business? We carefully consider your specific needs, and create a tailor-made plan for your company. No need to pay for services you don't use.
Collection in one country or several countries? Recycling by our partners or your own partners? Do you need interim storage for further processing? Whatever you require, it is possible.
For example: A start-up company in Original Equipment will benefit from overall structural support, while European car brands might be interested in very specific services, like transport between countries and quality control for recycling.
Our commitment: Whatever your challenges are, Reneos unburdens you with a custom-built solution.
Reneos: one platform, one invoice
In the complex world of battery collection and recycling, it's refreshing to leave all your battery related questions with one party, using one tool, and receive one invoice if requested.
A car dealer in Norway, a storage partner in Germany, a dismantling centre in Belgium, a reuse facility in Italy or a recycler in France. Each of those parties can complete their transactions on Reneos' online platform.
The user-friendly dashboards allow you to 'track & trace' the journey of each battery.
Register on reneos.eu to organize your pick-up. Our local Reneos partners collect your batteries, wherever you are in Europe.
Our commitment: At Reneos you get one single point of contact for all your Li-ion battery collection and recycling challenges.
A global network of local experts
Reneos is a network of Europe's top national battery collection systems. Our strength is in the combined expertise of five shareholders from different countries:
Bebat, Belgium
GRS, Germany
Cobat, Italy
BatteriRetur, Norway
Stibat, The Netherlands
But Reneos' know-how reaches far beyond that. Our 19 international members are experts in handling high-voltage batteries. They are rooted in their local markets and well-acquainted with the applicable rules and regulations in the area.
So you can rest assured that your end-of-life lithium-ion batteries are in the most capable hands, wherever you are.
Our commitment: Reneos turns local expertise into global solutions.
Now that you have a better understanding of the potential problems and the services Reneos provides, it's time to consider your next steps.
Which parts of the collection and recycling process do you need help with? All Reneos services are customizable to your needs.